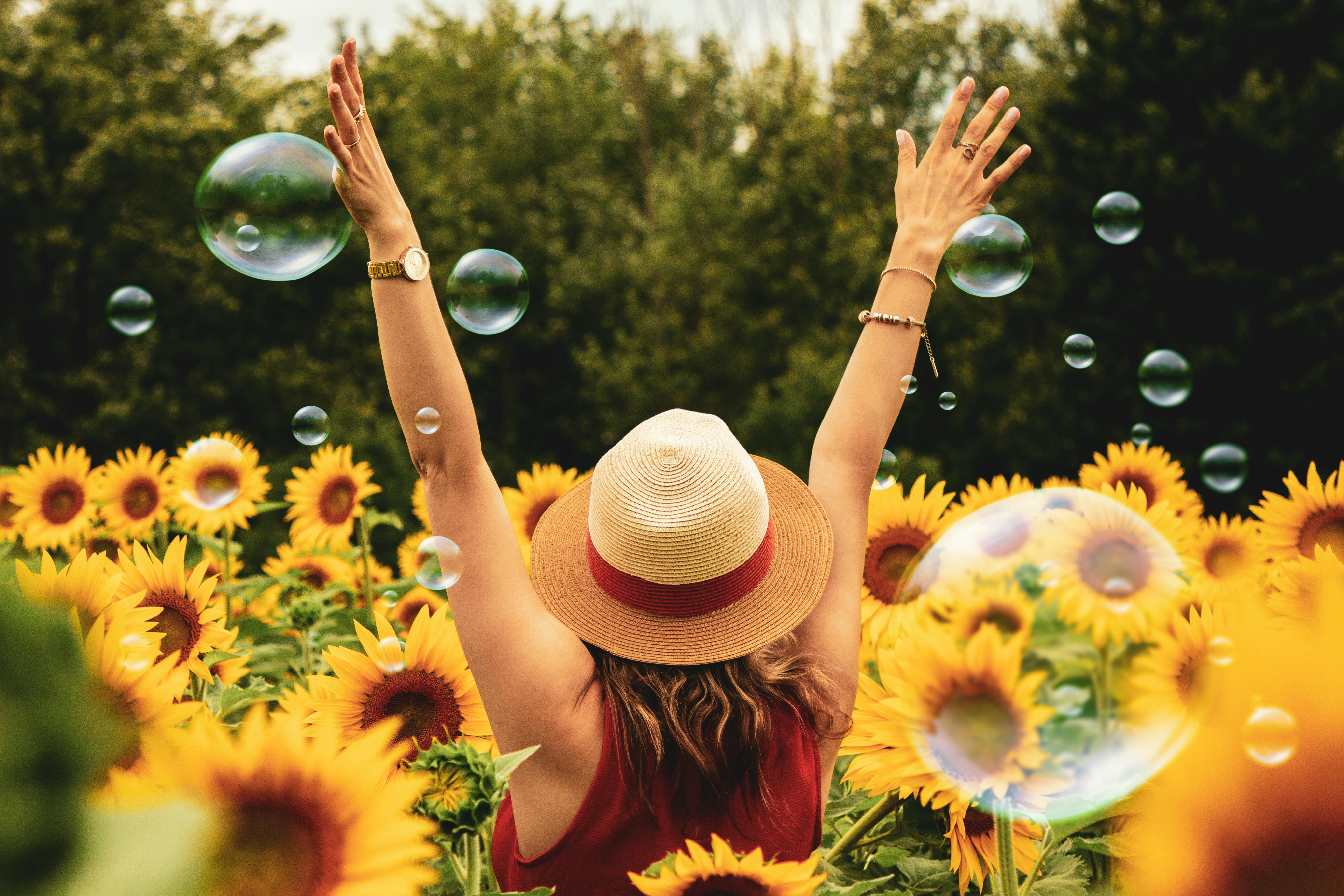 In today's world, being happy takes an extra deliberate effort because there are too many things waiting to steal one's joy. From the imperfections in our daily lives to the unhealthy volume of sad stories that predominantly dominate the news cycle, making ourselves happy, must not be handled with levity.
Though many obviously want to live happier lives, the bone of contention is centered on one question: are we ready to accept some conditions that make it easier for us to not only be more productive but to be more content with our lives?
It is up to us as individuals to find our happy place and operate from there. Here are a few of the tried and true ways I have used to boost happiness in my life.
Exercise
A study in the Journal of Health Psychology  found that people who exercised felt better about their bodies even when they saw no physical changes:
"Body weight, shape, and body image were assessed in 16 males and 18 females before and after both 6 x 40 minutes exercising and 6 x 40 minutes reading. Over both conditions, body weight and shape did not change. Various aspects of body image, however, improved after exercise compared to before."
Whilst one doesn't have to be depressed to benefit from exercise, it aids in relaxation, increases brainpower, and improves body image even when all we can do is feel the changes we are yet to see.
Taking more risks
Many of us have great dreams and aspirations but prefer to wait for "the right moment" or for "stars to align". What we fail to realize is that in waiting for a certain moment before going for an opportunity, we have wasted precious time and in turn, passed on a chance to make a difference.
The perfect moment is a myth. Moments aren't perfect; they're what we make them.
The potential for growth and happiness is directly related to one's willingness to act in the face of imperfection.  You will come to succeed not by finding a perfect moment, but by learning to see and use life's imperfections perfectly.
Ditching bad vibes
It's never easy to "let go" or move on from situations we believed should have given us more, or from people who hurt us when all we did was show them genuine love.
These things can easily plant seeds of hate that infiltrate one's soul and mind. However, harboring feelings of hate and storing such bad vibes makes it hard to be productive or even enjoy things we normally like.
We need to treat the mind like a house with many spaces. Everything and everyone we hold a grudge against or hate rents a space in our heads and hearts.  So if you want to eliminate something or someone from your mind, don't hate that person.  Instead, do things that aid forgiveness like disconnecting yourself, seeing the situation as a lesson learned, moving on and never looking back.
Not dwelling on difficulties
In my earliest years of writing and media presentation, I would literally feel like the dumbest person on earth whenever I had an episode of "writer's block" or if I made a gaffe while on the air. This self-inflicted toxicity which usually ended up ruining my day was my amen, till my boss at the station noticed it and told me "A bad day is just a bad day… It doesn't define you."
Those profound words taught me a simple lesson that setbacks are really just part of life. Learning to accept these things as humans, makes it easier for us not to make a mountain out of a molehill. There are better days ahead and we are not our bad days or mistakes.
Making quality friends
Making friends based on looks alone is like choosing your favorite food based on color instead of taste.  It simply makes no sense because what often creates a lasting impression are innate, invisible, unquantifiable characteristics.
Just as some people enjoy the smell of mint, while others prefer the scent of cinnamon, there is an undeniable, magnetic draw that attracts you to the qualities of certain people, places, and things.  Sometimes it's even the scars your soul shares with them that reel you in and create the very hinges that hold you together in the long run. The company you keep can affect your happiness and so we must take our time to study the individuals we let into our space.
What methods have you adopted to increase your productivity and happiness?  Kindly share with us in the comments section below and thanks in advance for sharing. 
Ogo Adelakun loves writing about diverse life issues and tips.